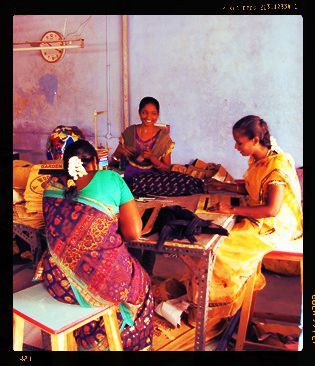 From big teabag to yoga bag
The BlooM Ragbag collection is a collaboration between BlooM & Ragbag. The Dutch bag brand Ragbag has been designing professional bags of big teabags for many years now. The yoga bags are made in a small sewing workshop in Tamil Nadu, a province in South India. The production is on the roof of a house. This house belongs to the mother in low of the owner, mister Raghu. It is called 'the rooftop factory'.
The big teabags are used to transport tea from the tea plantations to the restaurants. There people get nice tea directly from the plantation. The large, strong big teabags are then no longer used. 'Ragpickers' collect these big teabags from restaurants, hotels and tea factories. At the rooftop factory the materials are cleaned and turned into fantastic yoga bags.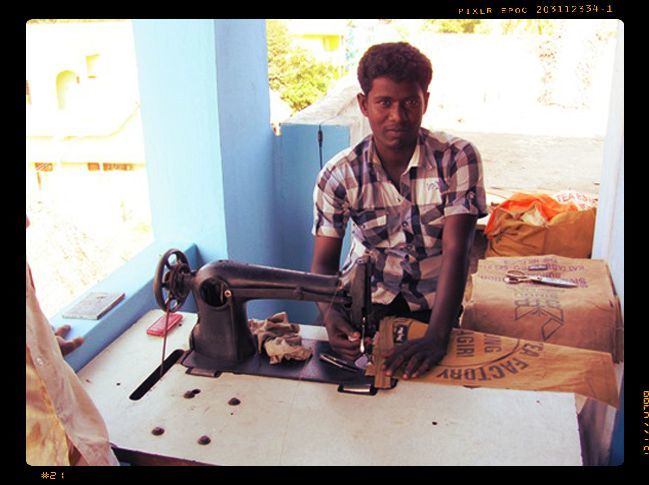 Employment & less waste
More than twenty people work for the organization and earn a fair income. And discarded but still super cool and good material is being used again. Business partner and bags brand Ragbag has won several prizes for corporate responsibility.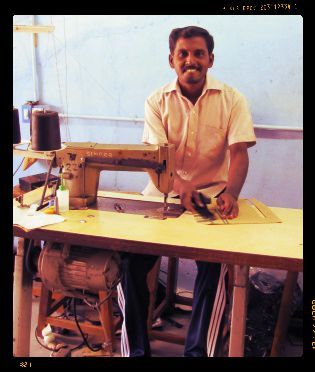 The material
The material is waterproof, strong and looks very cool. Every print is different because every tea plantation has its own logo. Sometimes we get bags with the same print, then the bags are from the same plantation. It is a super nice surprise every time. The craziest prints are coming in!
Other products of this material
The bag is a collaboration of BlooM Yoga Bags and Ragbag. Siem Haffman from Ragbag visits the rooftop factory two times a year and maintains good contact. Are you interested in other Ragbag bags? Then check the website of Ragbag >>

Take a look around in the sewing workshop!