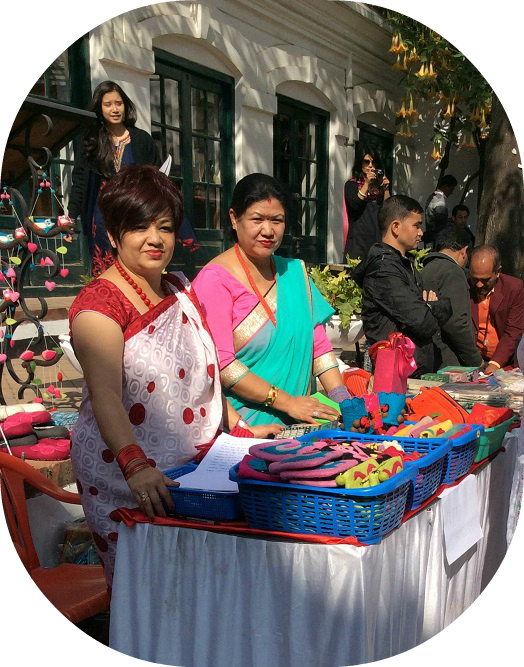 Who makes the BlooM yogatas felt?
The Sewing Shop Friends Handicraft in the capital of Nepal,
is run by Nirjala and Shanti. These ladies put themselves
put there for the community. They give women minority groups
a place to earn an income and take care of their family.
In the workshop, felt is made of 100% sheep wool in a professional way.
Then the beautiful felt is transformed into fantastic yoga bags.
The yoga bag is beautiful finished, nice and spacious and can
be ordered in multiple colors.

Honest & unique.
Designed by BlooM.

Photo: Nirjala & Shanti at a local market in Nepal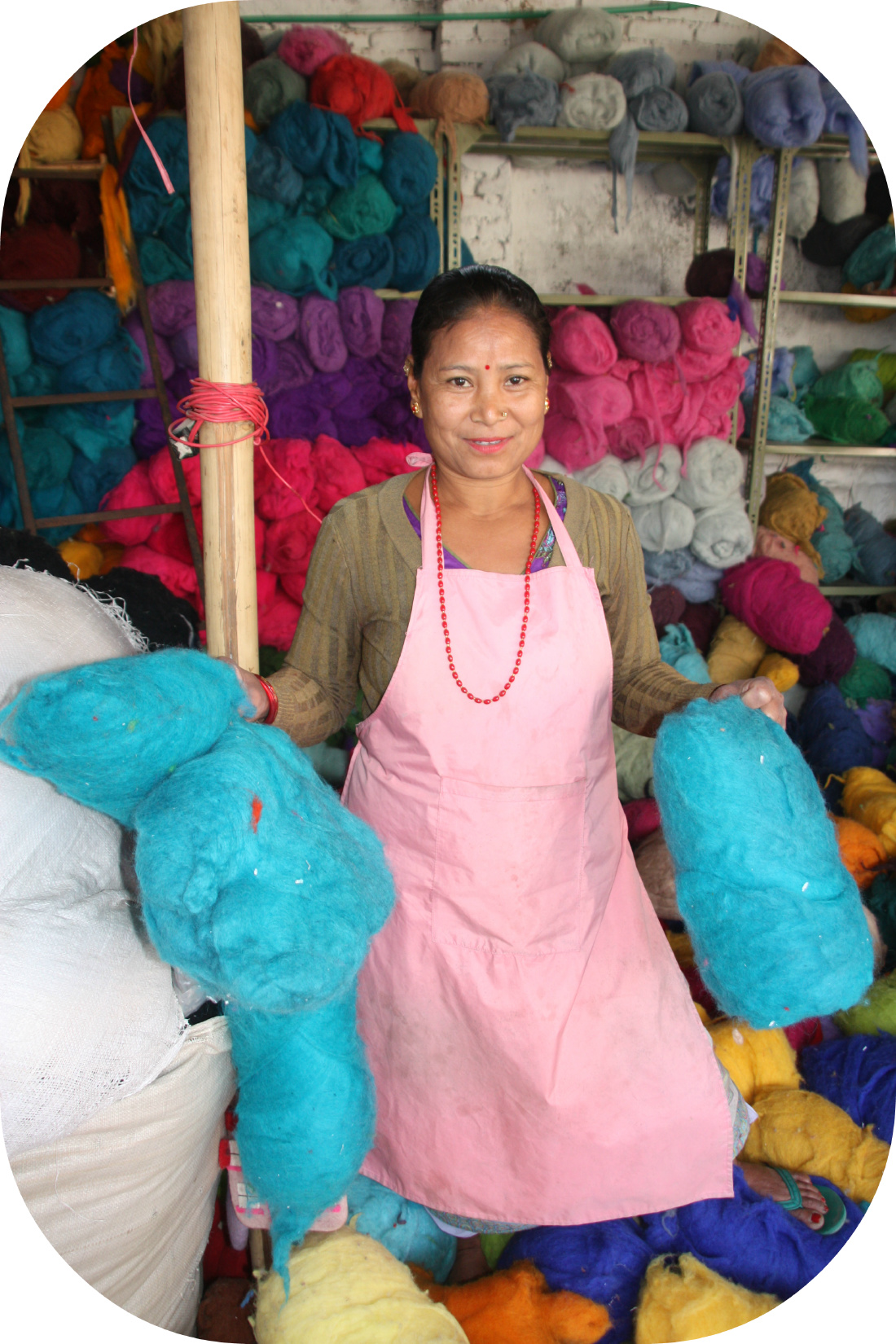 Thank you!
With the purchase of this product you offer employment
to Nepalese women. Thanks!
Also on behalf of the employees of the sewing workshop.

Photo: one of the women is busy to pick up dyed wool from the
storage to process it into products in the workshop.
Get to know Friends Handicraft
Shanti & Nirjala talk about the studio, the start of the company and their experiences.