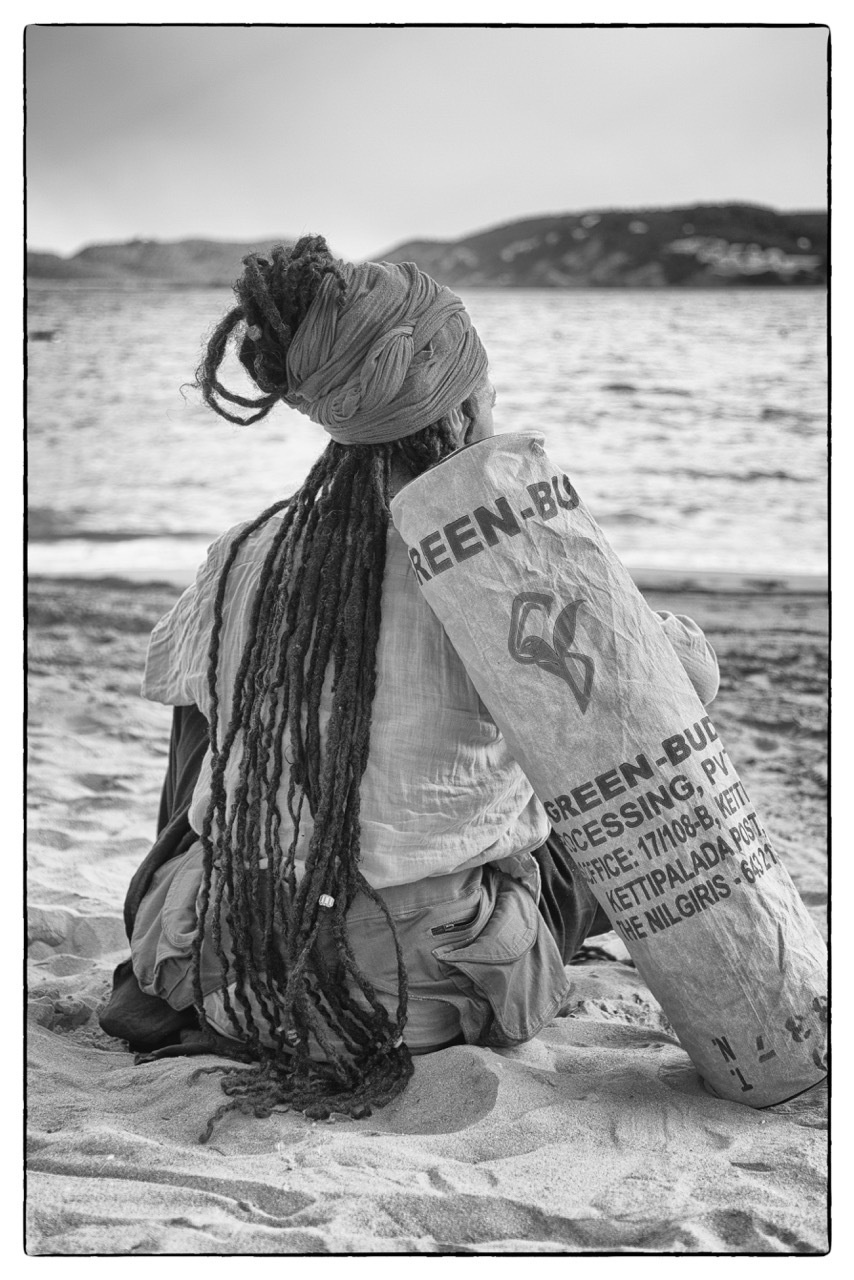 BlooM Ragbag yoga bag XL
The bags are 84cm long
Diameter 18cm & 2 pockets
Suitable for yoga mats max 80cm wide
Recycled, fair made, waterproof

Tamil Nadu is a province in the South of India. In a small rooftop factory,bags and accessories are made of recycled tea bigbags.'Ragpickers' of the Raghu organization are collecting big teabags at different tea factories, restaurants and hotels. The teabags are made of strong, water-resistant and very cool material. Every tea bigbag has its own unique print, depending the teacompany or plantation where the bag is from. So every yoga bag has its own unique print as well.
More than 20 people work for the company and earn a fair income.In addition, materials are re-used again instead of being thrownaway and become even more waste. Take a look in the sewing workshop! >>

What fit's in this great big yoga bag?
- XL large 80cm wide yoga mat
- Towel, some clothes and a water bottle
- 2 large pockets 20cm by 20cm for keys, wallet and phone!